Downers Grove Township has four trustees elected at large. They, with the supervisor, comprise the township board of trustees. Each board member, including the supervisor, has one vote.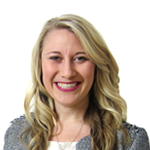 Abby Ferguson
Abby Ferguson was elected to the Downers Grove Township Board in 2017. Abby has a B.A. degree in both Political Science and History from Elmhurst College. During college Abby studied at both American University in Washington, D.C. and St. Andrews University in St. Andrews, Scotland. She also played on the Elmhurst College Women's Golf Team.
Abby lived in Springfield where she worked as a fellow on the Illinois Senate Staff on both the Insurance Committee and the Pensions Committee. She has worked on several campaigns and in the public affairs arena where she currently manages the Chicago Area Public Affairs Group.
Abby is a committeeman in the Downers Grove Township Republican Organization (DGTRO). Abby is also a member of the DuPage Young Republicans, the Hinsdale Junior Women's Club, and the Clarendon Hills Special Events Committee. She attends Christ Church of Oak Brook and is a leader in the Mothers of Preschoolers group (MOPS).
She has worked on several campaigns and in the public affairs arena where she currently manages the Chicago Area Public Affairs Group and works for Unify America, an organization encouraging civic engagement and dialogue.
She is married to Tyler and has a 4 year old son, Jack and 1 year old son, William.
Email: abby.ferguson@dgtownship.com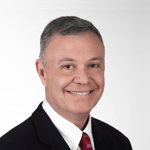 Dave Ricordati
Dave Ricordati is a lifelong resident of the western suburbs. Born and raised in Westchester, Dave and his wife Kathy now live in Willowbrook. They have 3 children and 4 grandchildren. Dave & Kathy are both full-time real estate agents at County Line Properties in Hinsdale.
Dave has served the community in several ways over the years, first as village trustee in Westchester for 8 years, then as an original board of director for The 100% Foundation, an organization that delivered toys to hospitalized children at Christmas.
Dave is currently a board of director for the Willowbrook/Burr Ridge Chamber of Commerce, as well as a member of the Hinsdale Chamber of Commerce. He is also active in his parish, St. Isaac Jogues in Hinsdale, where he serves on the parish council, and directs the 3 parish-wide blood drives. Dave is also a board member for the District 181 Foundation in Hinsdale.
Dave is currently president of the Prostate Cancer Foundation of Chicago, located in Westmont, a group dedicated to wiping out prostate cancer. He is a prostate cancer survivor himself.
Dave currently serves as the Republican committeeman for precinct 1 in Hinsdale.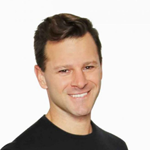 Mike Ockrim
Michael, his wife, and four children have lived in unincorporated Downers Grove Township for 18 years. Michael was born and raised in Hinsdale; his wife grew up in Darien. All four of their children attend public schools and participate in community sports and activities.
Michael has a Masters in Business Administration, as well as specialty degrees in health and wellness. He is a successful entrepreneur who has built and sold multiple businesses.
Michael's current professional endeavors are focused on the Health industry.
The Ockrim family loves being active and exploring the great outdoors. They frequently bike at Waterfall Glen, hike Fullersburg Woods, or relax at Darien Community Park.
Michael has served eight years on the Cass School District 63 Board in Darien. Some of Michael's accomplishments as member of Cass D63 Board include: negotiated and approved a multi-year Collective Bargaining Agreement, developed and implemented a district-wide strategic plan, reviewed and approved tax anticipation warrants, and was an integral part of the search and hire of a new superintendent.
Email: mike.ockrim@dgtownship.com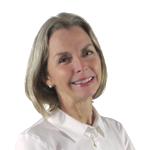 Mary Dolehide Stoll
Mary Dolehide Stoll is a resident of Downers Grove Township. Raised on the south side of Chicago, Mary is a graduate of Mt. Assisi Academy and St. Mary's College, Notre Dame.
Mary is a Senior Healthcare Risk Manager for a large insurance broker. Mary has been a resident of Darien for the past twenty-five years and has been involved in volunteer politics for over forty years.
Mary has served as her district Republican committeeman for the past three years when she assumed the position from her dear, 90 year old mother. She asserts that the time had come to volunteer at a higher level to help her community.
On a personal note, Mary is a widowed mom of seven adult children and has four grandchildren. In her free time, Mary enjoys tennis, volunteers with the Missionaries of Charity in their soup kitchen and travels to see her grandchildren in Austin.
Email: mary.stoll@dgtownship.com