Paul Coultrap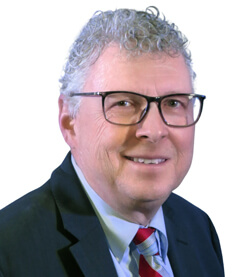 Paul W. Coultrap, Jr. is a lifelong resident of Downers Grove Township. Raised in Clarendon Hills, Paul is a graduate of Hinsdale Central High School and Western Illinois University. Paul has been an insurance agent in the area for 27 years, the last 18 with TW Group, Inc. in Westmont.
Paul has held several positions of leadership in the community, first as a longtime member of the District 58 Legislative Committee and later the District 58 Financial Advisory Committee. Paul is now the Chairman of the Downers Grove Township Republican Organization, after serving for the past twelve years as the Republican committeeman for his precinct. Paul has been a Trustee of the Downers Grove Sanitary District since 2017. He has also worked on the gubernatorial campaign committees of then State Senator Kirk Dillard and Governor Bruce Rauner.
Paul and his wife, Gail, have lived in Downers Grove since 1992. They have one daughter, Anne Marie, a 2012 graduate of Downers Grove North High School.
Email: paul.coultrap@dgtownship.com
Search

Information Channels

Charitable Organizations

Please consider donating to FFDGTS a not-for-profit organization that supports programs and services offered by the Township that foster the independence and well being of older adults.

See other Charitable Organizations we support.