Senator Curran Assisting Tornado Victims
Downers Grove Township recently held a meeting for residents of Bruce Lake Subdivision located in unincorporated Downers Grove. Joining Township Supervisor Paul Coultrap and Clerk Lorraine Grimsby were Senator John Curran and his assistant Jonathan Nelson. The November 20 meeting was held at the Township Center located at 4341 Saratoga.
Township officials scheduled the meeting in answer to complaints from Bruce Lake residents about the lack of response from insurance companies for claims for damage caused by the June 2021 tornado. Residents aired their frustrations with their insurance companies, including a total lack of response, only partial payment made, refusals by adjusters to personally view damage, denial of claims and/or blame placement on something other than the tornado.
After everyone had an opportunity to state their complaint, Senator Curran encouraged them to contact the Illinois Department of Insurance (at insurance2.illinois.gov, toll free 866.445.5364, local 312.814.2420, or email at DOI.InfoDesk@illinois.gov) to lodge a formal complaint against their respective insurance companies.
Anyone having an issue with damage left by the June 2021 tornado and not being satisfactorily dealt with by their insurance company can contact Paul Coultrap at 630.719.6611, or Senator John Curran at 630.914.5733.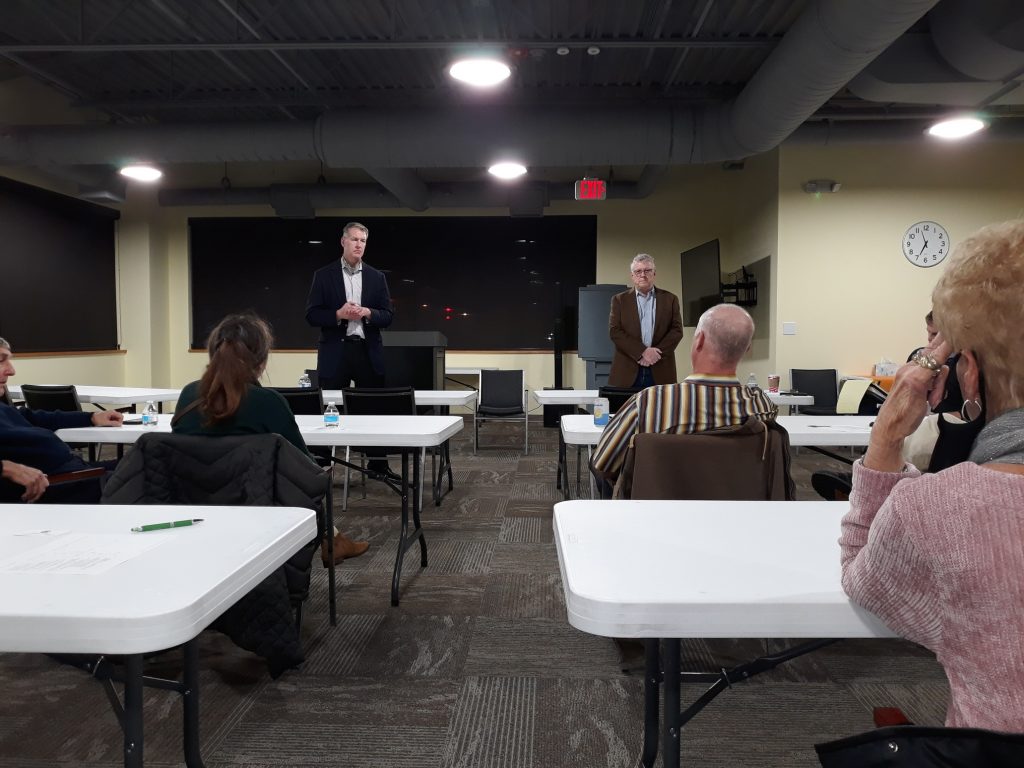 >

Township

>

Senator Curran Assisting Tornado Victims

Search

Information Channels