One Step Closer on Township Center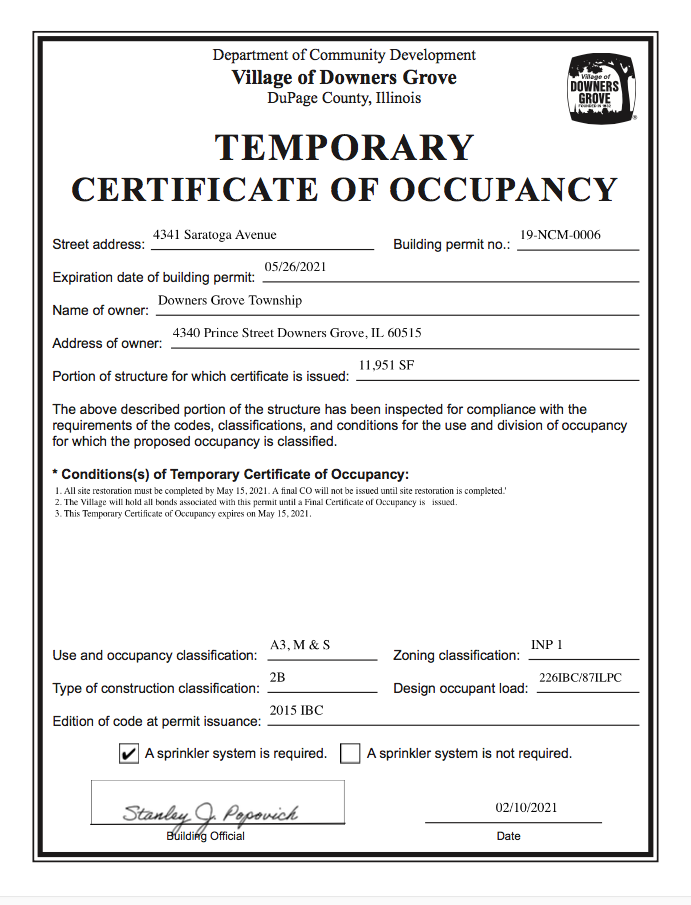 Effective today, February 10, 2021, we've passed all inspections and have been issued a Temporary Occupancy Permit so we can begin loading in the FISH Pantry and other interior items into 4341 Saratoga, the Township Multi Purpose Senior Center! We still have some interior add-in work to do, like spin up our internet access. Our landscaping and final work on the old parking lot comes this spring. We hope to be announcing a dedication/official opening as soon as we can.
Search

Information Channels

Charitable Organizations

Please consider donating to FFDGTS a not-for-profit organization that supports programs and services offered by the Township that foster the independence and well being of older adults.

See other Charitable Organizations we support.