Groot Refuse Rates Increase April 1, 2021
Unincorporated residents who are enrolled in Groot refuse services will see their rates increase April 1, 2021. This is a planned increase of the current agreement. 10% discounted Senior Rate continues where indicated.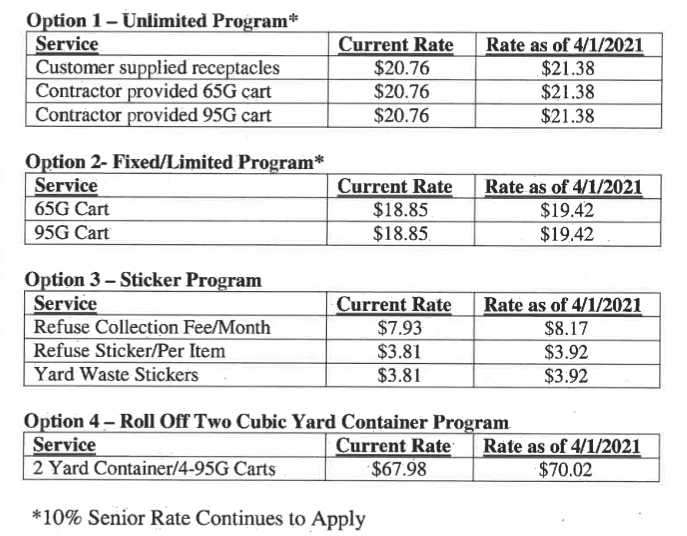 Search

Information Channels

Charitable Organizations

Please consider donating to FFDGTS a not-for-profit organization that supports programs and services offered by the Township that foster the independence and well being of older adults.

See other Charitable Organizations we support.