Darien Lions Says Thanks!
Dairen Lions is one of the non profit groups in our township doing good work helping kids get through hard times. 2020 was a hard time for this great group of community volunteers too. We used part of our CARES Act funds to help them continue their mission of helping over 250 families of children stay healthy and fed during the pandemic. The township helped over a dozen nonprofits continue to serve our residents during 2020 and beyond, a worthy cost-efficient investment of funds that went straight to those in need.

A little bit of help at a crucial time lets this nonprofit roar back next year. Happy to help! Keep up the great work Lions!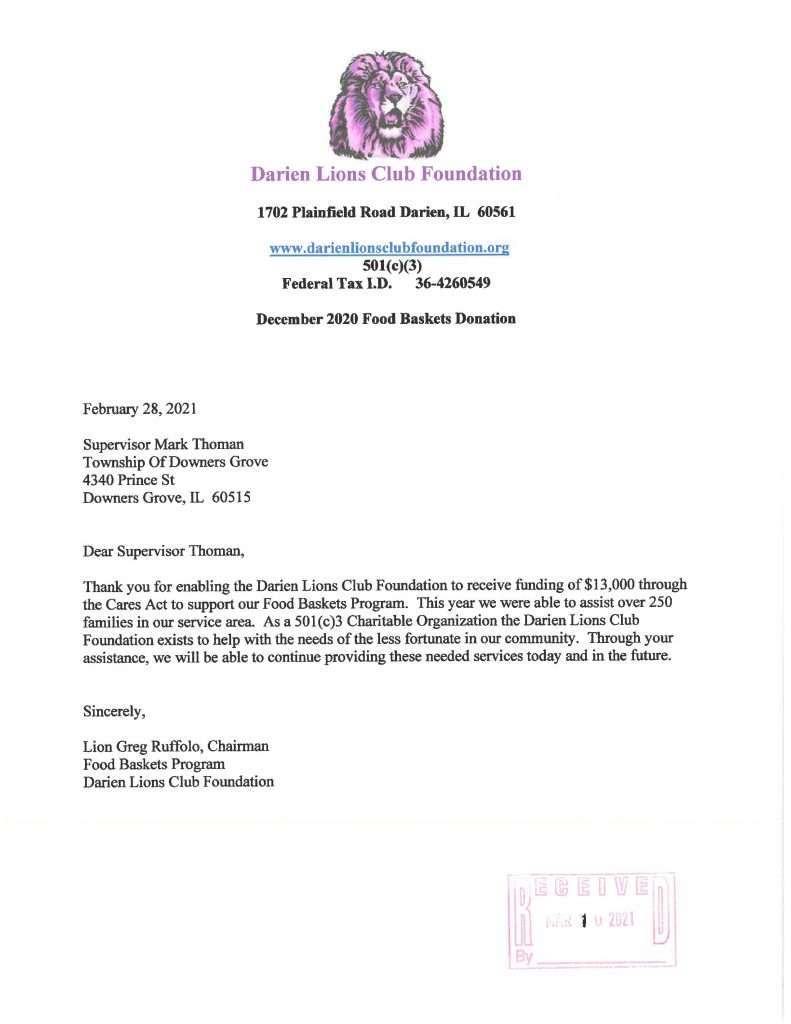 Search

Information Channels

Charitable Organizations

Please consider donating to FFDGTS a not-for-profit organization that supports programs and services offered by the Township that foster the independence and well being of older adults.

See other Charitable Organizations we support.