Lorraine Grimsby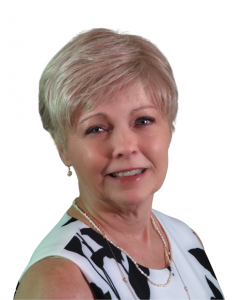 Lorraine Grimsby was born in the Upper Peninsula of Michigan and moved to Illinois in 1989. Lorraine has two grown sons and 5 grandchildren. Before moving to Illinois, Lorraine worked at Marquette General Hospital and attended Northern Michigan University. Lorraine also served as West Branch Deputy Clerk and Township Clerk for approximately 9 years.
Lorraine's entire career has been in the healthcare field servicing people. Lorraine works at Loyola University Medical Center in Maywood. She is a member of the Darien Chamber of Commerce, Co-chair of the Darien Women in Business and also serves on various local organizations and committees. Lorraine recently started a small business as an Independent Mary Kay® Beauty Consultant. She has used this as an opportunity to give back to the community by donating all or a portion of her profits to various charitable organizations and nursing homes. She is pleased to serve as D.G. Township Clerk.
>

Clerk

>

Lorraine Grimsby

Search

Information Channels

Charitable Organizations

Please consider donating to FFDGTS a not-for-profit organization that supports programs and services offered by the Township that foster the independence and well being of older adults.

See other Charitable Organizations we support.