The historic Oak Hill and Oak Crest Cemeteries of Downers Grove was the place of a recent honor to our veterans. These Cemeteries are managed by Downers Grove Township include many graves of veterans from DuPage County dating back to the War of 1812. In honor of Flag Day, June 14, a Flagpole and Monument were dedicated at Oak Hill and Oak Crest cemeteries on June 11th by the American Legion Post #391 of Lombard, Illinois. The flag will always be flying over the Cemeteries with proper illumination provided by solar energy lighting system to honor all the veterans. The monument contains the inscription,
A respectful ceremony was offered with words by the Paul Coultrap, Supervisor of Downers Grove Township, John P. Monino, Supervisor of Milton Township, Post Commander Robert Corbino, Commander of American Legion Post #391, also from American Legion Commander John Novak, and James Mendrick, Sheriff of DuPage County. The ceremony was accompanied by the sound of bagpipes.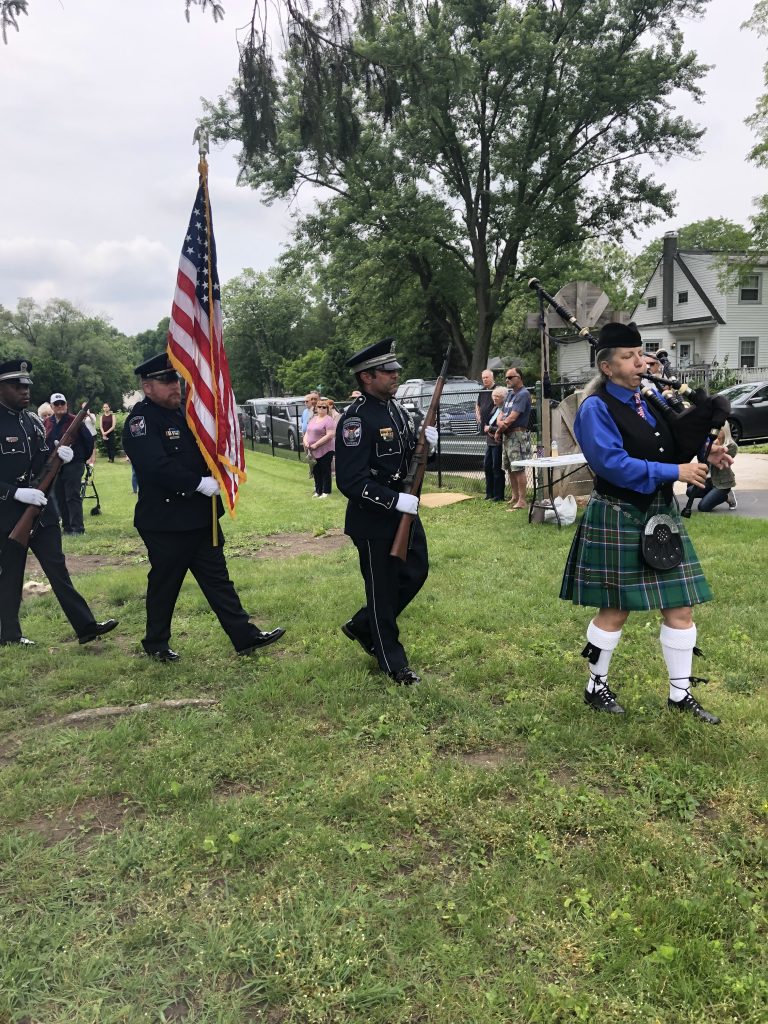 Downers Grove Township would like to thank all who attended and made this wonderful event possible. Thank you so much for honoring the veterans buried at Oak Hill and Oak Crest Cemeteries! Also, we must thank the many volunteers who spent many hours working to care for these heroes who have protected our nation. These Cemeteries are an important part of the history of the United States and to the families of the Downers Grove Township.
For more information on Oak Hill and Oak Crest Cemeteries, please contact Downers Grove Township at 630.719.6600.